RMEOC Hill Climb
December 6, 2016
Do you feel concerned about the political climate?
Do you want to be a part of a solution that has support across party lines?
Baby boomers own 60 percent of all U.S. businesses, and as they begin to retire, RMEOC sees the opportunity for employees to become owners. Employee ownership spreads equity so that all employees benefit from a business's success, not just a few investors. We believe that now is the time—in Colorado and across the U.S.—for employee ownership to become mainstream.
We are excited to announce that RMEOC currently has a bill under consideration by the Colorado State Legislature, and we need your help in getting it through! 
Join RMEOC on March 6, 2017 for a Day at the Capitol as we educate policy-makers about employee ownership.
Schedule 
8:00 a.m. Networking breakfast outside the Old Supreme Court Chambers
8:30-9:00 a.m. Greetings from Representatives James Coleman (legislation sponsor) and Paul Rosenthal
9:00-11:45 a.m. Meeting with our legislators.
11:45-12:00 p.m. Transition to lunch at the Scottish Rite Foundation (1370 Grant Street)
12:00-12:30 p.m. Networking Lunch with legislators and employee owners
12:30-1:30 p.m. Keynote: Betsy Markey, former Representative of District IV and former Regional Administrator of Small Business Association Region VII
Keynote Biographies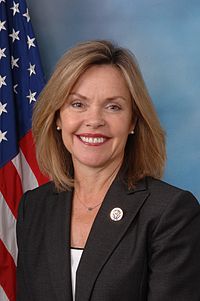 Betsy Markey is an experienced small business owner, entrepreneur, senior federal government executive, and Member of Congress. She was elected to serve as the Congresswoman for Colorado's 4th District from 2009-2011. She co-founded Syscom Services, and was also the owner of Huckleberry's Coffee Shop in Fort Collins. In 2016, she was appointed to be the Regional Administrator of the U.S. Small Business Association — Region VII.
If you can only attend part of the day, we still urge you to come.
Let's make an impression on our senators and representatives with our numbers!
Sponsors:
               
Would your business like to sponsor our lunch or breakfast? Contact RMEOC at info@rmeoc.org.