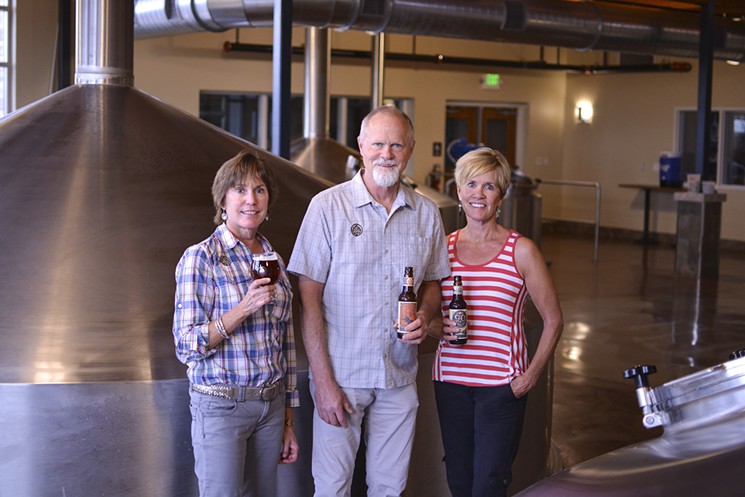 Maintaining "Cultural Fabric," Odell brewing converts to employee ownership -- Westword
Wynne, Doug and Corkie Odell had three goals when they began thinking about the future ownership of the brewery they'd founded in 1989: upholding its financial stability, keeping independent control, and maintaining their cultural fabric.
On Monday, Fort Collins-based Odell Brewing – the third largest craft-beer maker in Colorado – announced that it would do all three by transitioning into an employee-owned venture.
Odell is the third major Colorado craft brewery to do that: New Belgium became 100 percent employee-owned in 2013, while Left Hand Brewing in Longmont announced that it has switched to employee ownership just three weeks ago.
"We have worked really hard to create a team-oriented collaborative culture," says Odell CEO Wynne Odell. "Everyone who works here is given a significant amount of responsibility as they become trained in the area where they are working. You own all the work that is associated with your role. That is meaningful to all of us.
"It would have been difficult to bring in an outside party and ensure that we could still operate that way," she continues. "Because it does require an awesome lot of trust and talking to each other. It's not something that just happens."
To read the article in its entitreity, we encourage you to visit Westword.com