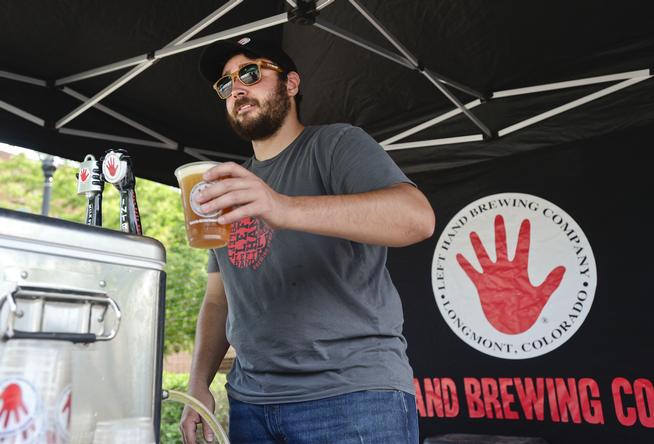 Left Hand Brewing in Longmont launches employee stock ownership plan -- The Denver Post
Left Hand follows path of other craft brewers like Fort Collins' New Belgium Brewing
Longmont-based Left Hand Brewing Co. is launching an employee stock ownership plan, following a path of other employee-owned craft breweries such as New Belgium Brewing of Fort Collins.
Left Hand announced Wednesday that it has finalized a plan for the repurchase of shares from current stockholders. The stock will be placed in a trust with each eligible employee receiving an annual allocation.
"Our intent is to reward employees and foster an ownership mentality, encouraging team members to contribute to and participate in Left Hand's long-term success," said Left Hand CEO and co-founder Eric Wallace. "It's not about maximizing immediate financial return. We have a longer view."
Wallace said earlier this year that the 100-employee brewery was already half employee-owned and was working on an ownership plan with "every intention of staying fiercely independent."
In 2013, New Belgium announced that CEO Kim Jordan and her family had sold their controlling stake to the company's employee stock ownership program, making the brewery 100 percent employee-owned.
Steve Raabe: 303-954-1948, sraabe@denverpost.com or twitter.com/steveraabedp
The original article can be found on Denver Post's website here.